Warm
Welcome

At Hotel La Gorge, we strive to make your well-deserved vacation an unforgettable experience.
-
Explore the Saas Valley in summer on countless varied hiking trails
-
The varied offer offers every winter lover an experience. With the children's area and the beginner's slope right in the village, Saas-Fee has a trump card.
The Hotel La Gorge offers you individual standard and superior double rooms or exclusive suites for 1 to 6 people.
Our Rooms
Standard Double Room
18 or 19 m2 | 1 - 2 persons
from CHF 140.00 single / from CHF 236.00 double room
Superior Double Room
20 - 25 m2 | 1 - 2 persons
from CHF 283.00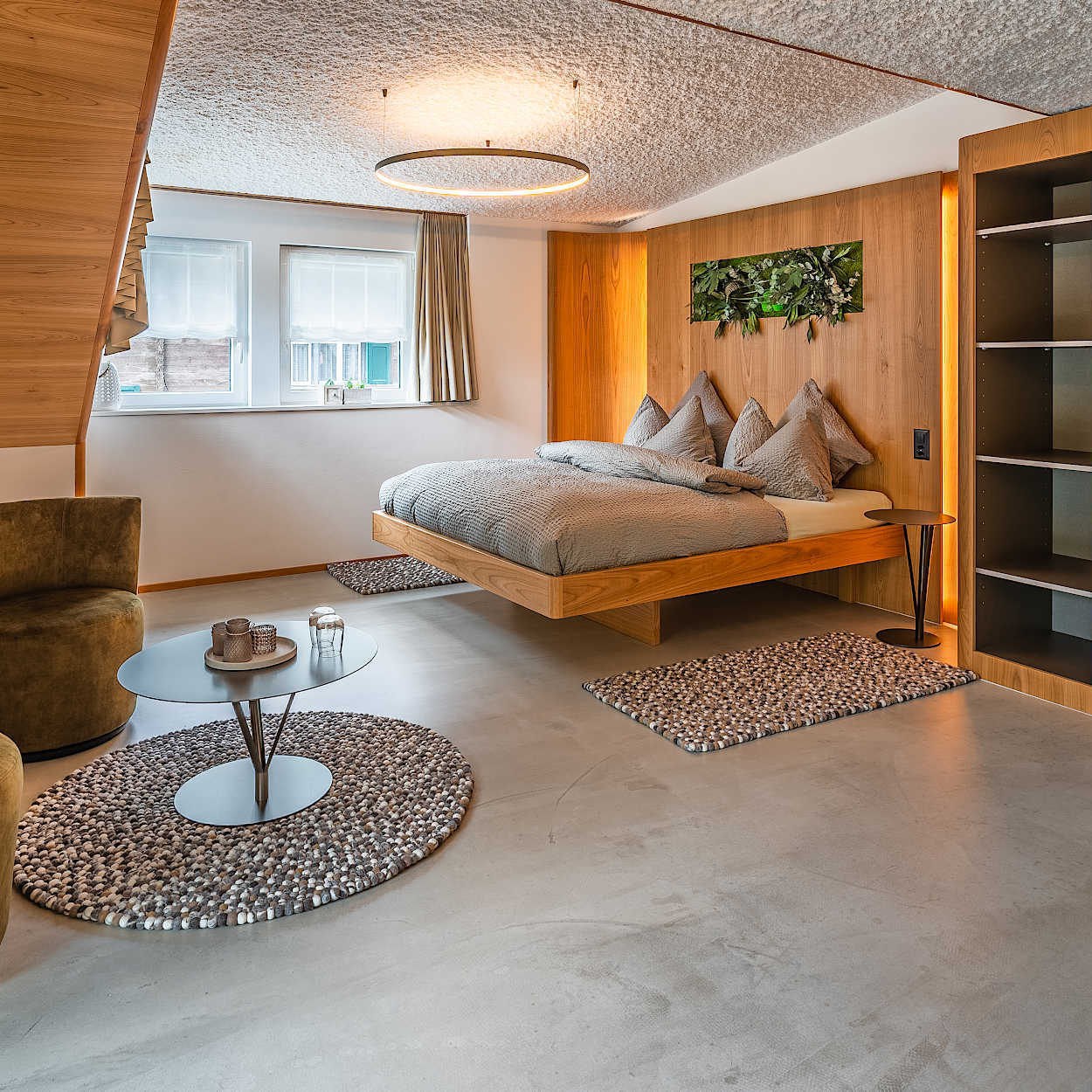 Suites
26 or 32 m2 | 1 - 2 persons
from CHF 310.00
Luxury Gorge Suite
86 m2 | 2 - 4 persons with
private outdoor jacuzzi / from CHF 616.00
Family Suite
38 or 47 m2 | 2 - 4 persons
from CHF 417.00
Tower Suite
50 or 74 m2 | 2 - 6 persons
from CHF 428.00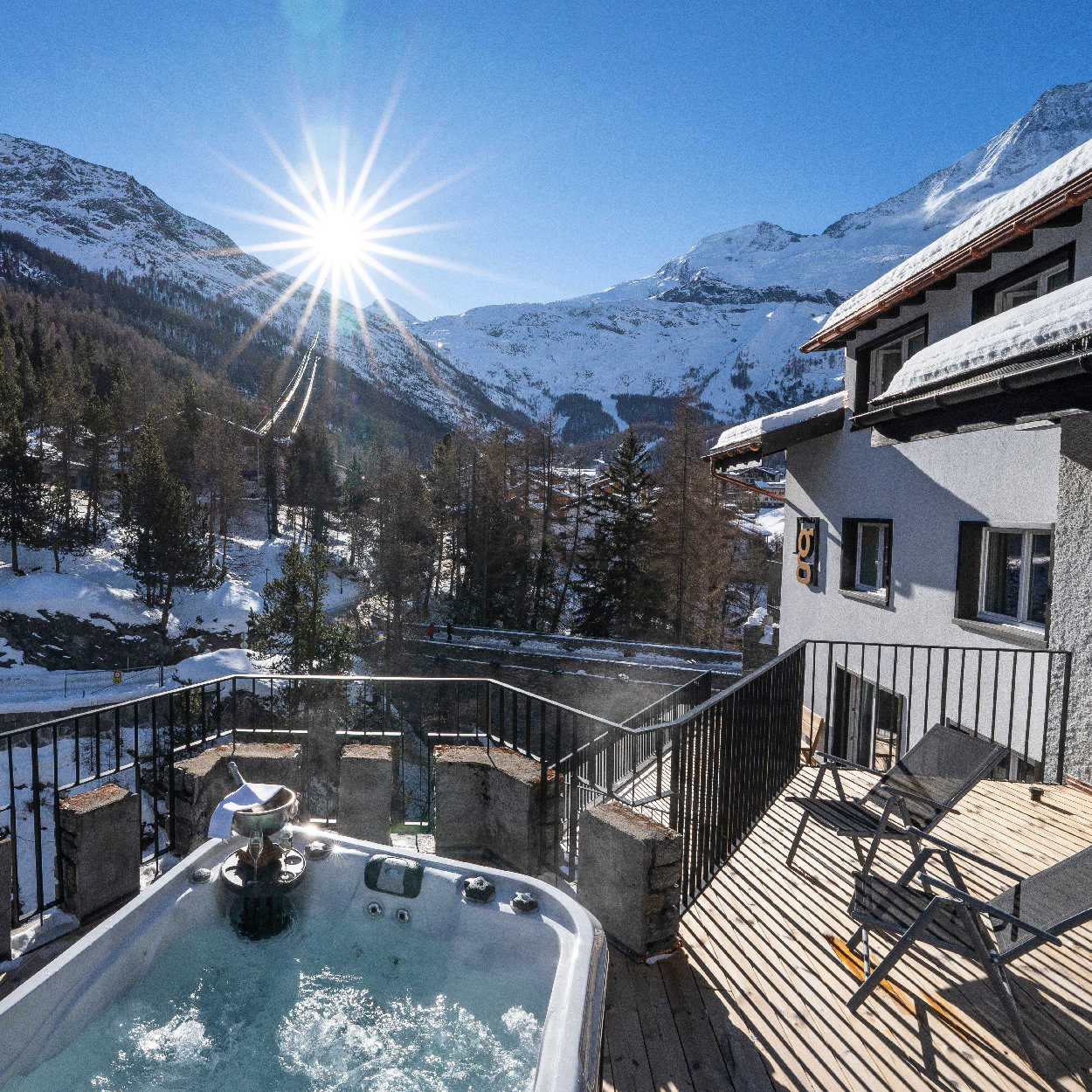 Sky Suite
26 - 45 m2 | 1 - 4 persons with
private outdoor jacuzzi / from CHF 455.00
Combination Suites
45 or 56 m2 | 3 - 4 persons
from CHF 533.00